Fully customizable templates for Federal contractors, small and medium-sized companies, military engineers, and Fortune 500's.
Still Not Sure? Schedule A Live Demo With A CKSS Professional.
Our CMMC/DFARS templates are user-friendly and pre-filled in with the most important documentation. Simply follow the directions in the sidebar and fill in your information. Our CMMC/DFARS templates saves you time, money, and resources so you can become compliant faster!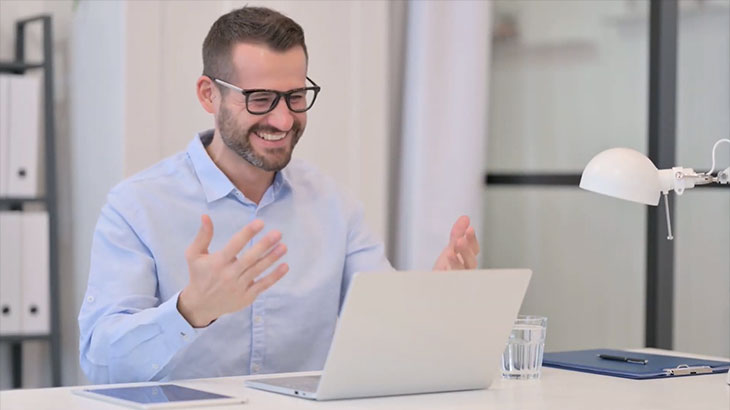 Why Choose CKSS NIST SP 800-171 Full Compliance Toolkit
Fast & Affordable

System Security Plans.
"I am still nowhere near an IT professional, but because of the instructions, recommendations, and best practices included with the SSP Toolkit, I was able to write and implement the SSP quickly for our facility."
Justin Bills, AS9100 Administrator Camnetics
CKSS Family Of DFARS/CMMC Compliance Templates
FAQ
How will I get the toolkit?
On receipt of payment, you will receive an email containing details for downloading your toolkit.
What payment methods are accepted?
We accept all major credit cards or bank transfers. Please contact us for Bank Transfer details.
How will you keep my payment information secure?
We utilize one of the most secure systems of web payment – Transport Layer Security technology. This industry standard method encrypts your information as you are redirected to the payment processor of your choice. We don't see or store your payment details in any form. Square and PayPal is designed to protect both the seller and customer data. Traffic is monitored for every transaction.
Is it possible to have a preview of the documents before I purchase any of the toolkits?
We would love to give you a live tour of the product you wish to purchase. Click here to schedule a free video tour.
Returns
Downloadable templates and documents in electronic format (digital content, the value of which is inherent in the information and/or analysis that has been delivered and which, by its nature, cannot be returned) in respect of which consumers waive, on receipt of the digital content, any right of contract cancellation. Purchase of Templates is governed by CKSS licensing Agreement.
Compare Products
NIST 171/CMMC System Security Plan Toolkit
Contingency Plan And Incident Response Toolkit
NIST 171/CMMC Policies And Procedures Toolkit
Full Compliance Toolkit

$710

$499

$699

$649

$1759

$1099

$3499

$2199

BUY NOWReview ContentsLive Demo
BUY NOWReview ContentsLive Demo
BUY NOWReview ContentsLive Demo
BUY NOWReview ContentsLive Demo
Included NIST 171/CMMC Documents
Number of documents
6
14
46
72
CMMC/NIST 171 System Security Plan
POAM Worksheet
Exostar/NIST/CMMC Assessment Tool
Bonus--DFARS/NIST 171/CMMC Roadmap
Bonus--CUI Discovery Worksheet
Bonus--NIST 171/CMMC Checklist
Bonus--Exostar/NIST 171 Assessment Tool
Bonus--NIST 171 System Security Plan
Contingency Plan
Backup and Recovery Procedure
Business Impact Analysis Document
CP Table Top and After Action Report
CP Table Top Exercise Rooster
Incident Response Plan
IR Table Top and After Action Report
IR Table Top Exercise Rooster
Disaster Recovery Scenarios
Bonus--Administrator Quick Reaction IR Plan
Bonus--Help Desk IR Quick Reaction Checklist
NIST 171/CMMC Policies
BYOD Policy
Mobile Device Policy
NIST 171/CMMC Procedures
Cyber Security Training and Role Based Training
Other Miscellaneous Security Documents and Guidance Documents
Included Support
E-mail Support (included with purchase of toolkit)
1 hour
1 hour
1 hour
2 hours